I've loved pets all of my life especially cats. For the past 13+ years, I've been lucky enough to work at a veterinary hospital where my skills to care for your animals have been sharpened. I also work full time as a software developer but, believe me, I'm much happier when I have an animal in my arms.

I would love to care for your little one while you are away. I offer my cat sitting services (and small animal services) every day of the year including weekends and holidays so even if you're going away the last minute over Christmas, I'll be there for you!






I'm able to administer medications and fluids if needed. I will clean litter boxes, fill food bowls and water bowls but most importantly, I will spend time with your furry friend. I'll play with a favorite toy, I'll brush his or her fur or I'll just sit with your friend in my lap so he or she will feel less alone without you home.

Besides cats, I can sit for your pocket pets or your outdoor chickens! I can sit for your dog too as long as my visiting schedule works for his/her potty break requirements! ​​

​​​My pets are my children. I want only the best for them and I completely understand how worrisome it is to leave them behind when life takes you away from home. I will treat your furry children like they were my own. They will be in loving, reliable and competent hands.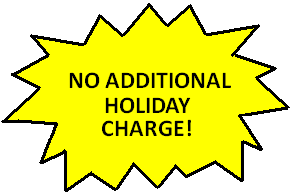 Peace of Mind for You and Your Pet